In an era where environmental challenges and climate change continues to pose significant threats to our planet, the need for effective environmental leadership and civic engagement has become more crucial than ever.
Recognizing this urgent need, 10 Billion Strong has launched its Green Leaders Academy Hub in Ghana, aiming to empower individuals to become knowledgeable advocates for environmental sustainability.
The Green Leaders Academy is a pioneering environmental leadership program that equips participants with the knowledge, skills, and tools necessary to address pressing environmental issues.
Through this program, individuals gain a deeper understanding of environmental challenges, leadership principles, and effective civic engagement strategies. What sets this program apart is its innovative approach which relies solely on internet access, phones and laptops, allowing participants to access the training regardless of their physical location.
With the recent appointment of Constance Edu-Baffoe, Seth Panyin Boamah, and Sarfoh Danquah as leads of the Ghana Hub, the stage is set for a transformative journey towards a greener future.Ghana's Green Leaders; Constance Edu-Baffoe, Seth Panyin Boamah, and Sarfoh Danquah are very passionate about their roles and are poised for action.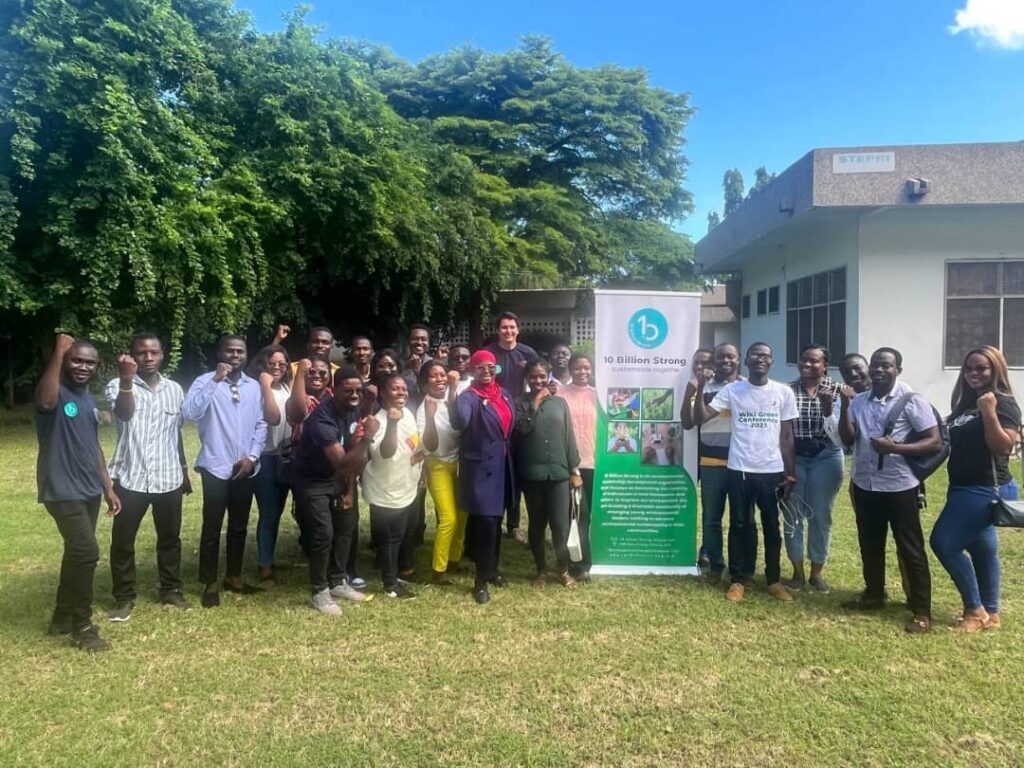 Their passion for environmental conservation makes them the perfect candidates for the roles too and with their diverse backgrounds and expertise, they are well-equipped to guide and inspire the hub's participants in their journey towards becoming environmental leaders. These dynamic leaders will serve as mentors, sharing their knowledge and experiences while fostering a sense of community among the hub's members.
In an interview with Sarfoh Danquah, he said "10 Billion Strong is an environmental leadership development organisation that seeks to increase the capacities of individuals across the world to be able to lead themselves and lead communities for environmental sustainablity"
He emphasised that there are no terms for the training, just access to the internet, and a phone or laptop is enough to access the volume of knowledge available via the hub.
CEO, Patrick Arnold visited Ghana with the intention of training alumni of the Green Leaders Academy and took the opportunity to launch the hub and provide specialized training for the academy's alumni. His visit was a testament to the organization's commitment to fostering global partnerships and empowering individuals on the ground.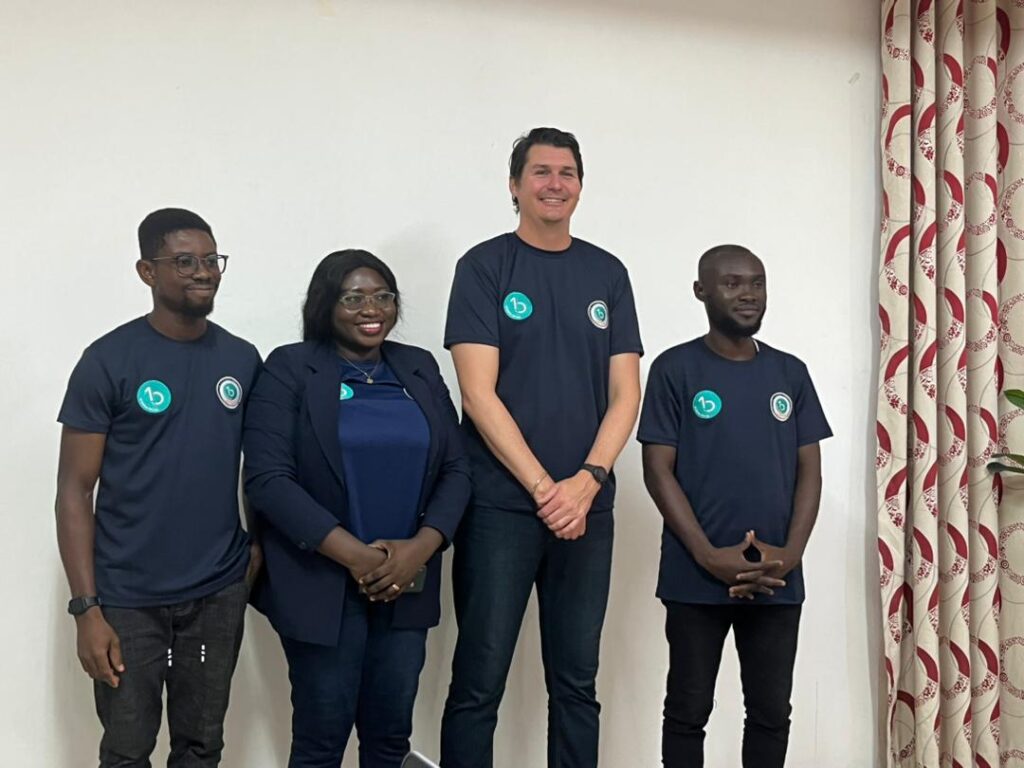 The training provided an opportunity for participants to deepen their understanding of environmental issues and learn effective leadership strategies to drive positive change within their communities.
Creating a Network of Change Agents: The establishment of the Green Leaders Academy Hub in Ghana signifies a new era for environmental leadership in the country. By bringing together passionate individuals from various backgrounds, the hub fosters collaboration, knowledge-sharing, and the development of innovative solutions.
The participants, armed with newfound knowledge and skills, become a network of change agents, working collectively to address environmental challenges and drive sustainable development in Ghana.
Looking Towards a Greener Future: With the launch of the Green Leaders Academy Hub in Ghana, 10 Billion Strong has taken a significant step towards building a more sustainable and environmentally conscious future.
By equipping individuals with the tools to become effective leaders and advocates for environmental conservation, the hub aims to create a ripple effect of positive change throughout the country. Together, Constance Edu-Baffoe, Seth Panyin Boamah, Sarfoh Danquah, and the dedicated participants of the Green Leaders Academy are poised to lead the charge towards a greener, more sustainable Ghana.
The Green Leaders Academy Hub in Ghana represents an exciting opportunity for individuals to become agents of change in the realm of environmental sustainability. Through its innovative training approach and the dedication of its appointed leads, the hub empowers participants to tackle environmental challenges, foster leadership skills, and engage in civic activities.
With initiatives like the Green Leaders Academy, we can take significant strides towards a greener future, one where environmental stewardship and sustainable development go hand in hand. Together, let us join forces to create a world where our planet thrives for generations to come.
⛔ Ad: We are reaching Africa's Youth with agriculture one youth at a time and you should be a part too. Clicking here to subscribe!
Oga! 🙄 Oya Click here to subscribe to our amazing newsletters…
Source: Patrick Nii Laryea