The COCOBOD CEO, Hon. Joseph Boahen Aidoo has confirmed the receipt of 40,000 new weighing scales ahead of the 2021/2022 cocoa season.
The fight for the financial growth of the average Ghanaian cocoa farmer has been one of the major concerns of his outfit and this proves to be a major step.
With the onslaught of purchasing clerks adjusting the manual scales, this intervention will go a long way to improve transparency within the cocoa value chain especially at the farm gate and in turn improve the value the cocoa farmer gains from the sale of his or her beans.
He said "We have taken delivery of 40,000 tamper-proof electronic weighing scales to replace mechanical scales used at the points of sale of cocoa. This will resolve the menace of illegal scale adjustments and ensure that farmers are paid the true value of their cocoa at the farmgate."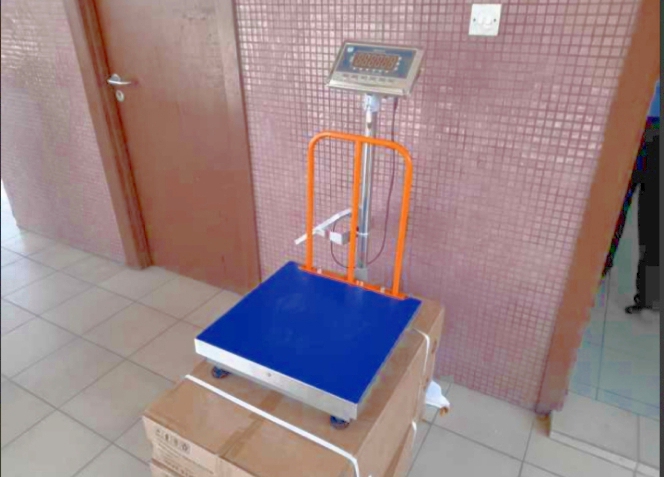 At the unveiling event, Mr. Anthony Kuntu Blankson, a representative from the suppliers KITEKO Ltd said the scale has a maximum capacity of 150 kilos with two charging options being the solar charger and the electricity.
He also stated that the new scales have an upper and lower limit, standardized to the accepted COCOBOD weight of 64 kg. These limits have been set with a real time alarm system to notify the farmer and the pc when the sampled bag of cocoa is below or exceeds the accepted weight.
Also, the new scales have a two level password known to only the relevant authorities. Farmers were assured that the issue of scale tampering has been totally solved.
Albeit there are major concerns still raised by cocoa farmers as electronic scales have long been subjected to illegal adjustments too. These scales will shy away from the desired impact if the appropriate measures are not put in place to monitor, track and apprehend people who illegally adjust or try to adjust the scales.
Most are of the view that sure ways to ensure the success of this switch is to:
Make sure the scales are registered in the names of the LBCs and PCs they are sold to with peculiar identification pee scale noted.
Proper sensitization of the scales' features through the CHED field officers already available in the cocoa growing societies.
Onboarding the scales on a mainframe that notifies the COCOBOD anytime an attempt is made to tamper with the calibration of the scale.
Setting the scale to go off by itself for an interim period immediately an attempt is made to tamper with them.
The Ghanaian cocoa sector has seen a lot of growth in the last few years which are results of projects and undertakings employed during these years. It is no surprise that it has recorded it's highest ever cocoa output in it's production history.
There are exciting times ahead for the cocoa farmer, purchasing clerks, licensed buying companies and other stakeholders in the industry.
Very interesting times ahead!